Dairy Industry
A mother cow only produces milk when she is pregnant, and so will likely be artificially inseminated repeatedly from the age of 15 months old. When she gives birth, her calf will typically be removed within 36 hours, so the milk can be sold. If her calf is male, he will probably be shot, or sold to be raised for veal. If the calf is female, she will usually be forced into the dairy industry herself. After five years when their milk production begins to wane, mother cows are sent to slaughter - their natural lifespan is 25 years.
Credit: Moving Animals. If possible, tag us on Facebook or Instagram so that we can see your work!
Click an image to enlarge, then hover over to read the caption. To download an image, simply right-click and choose "Save As".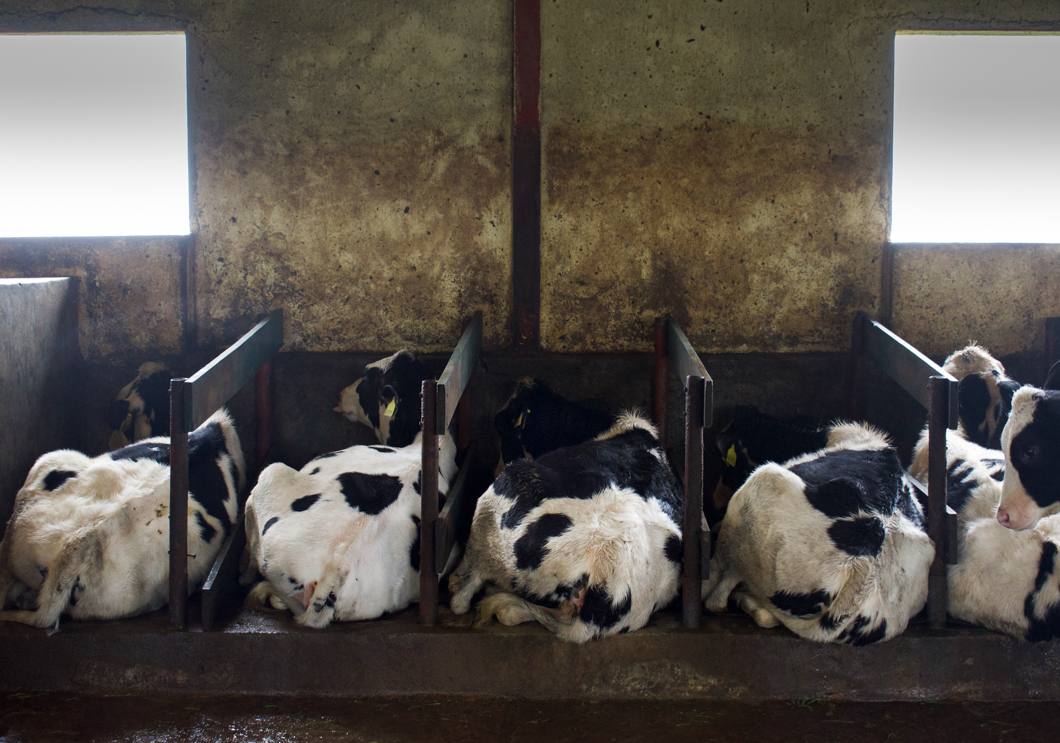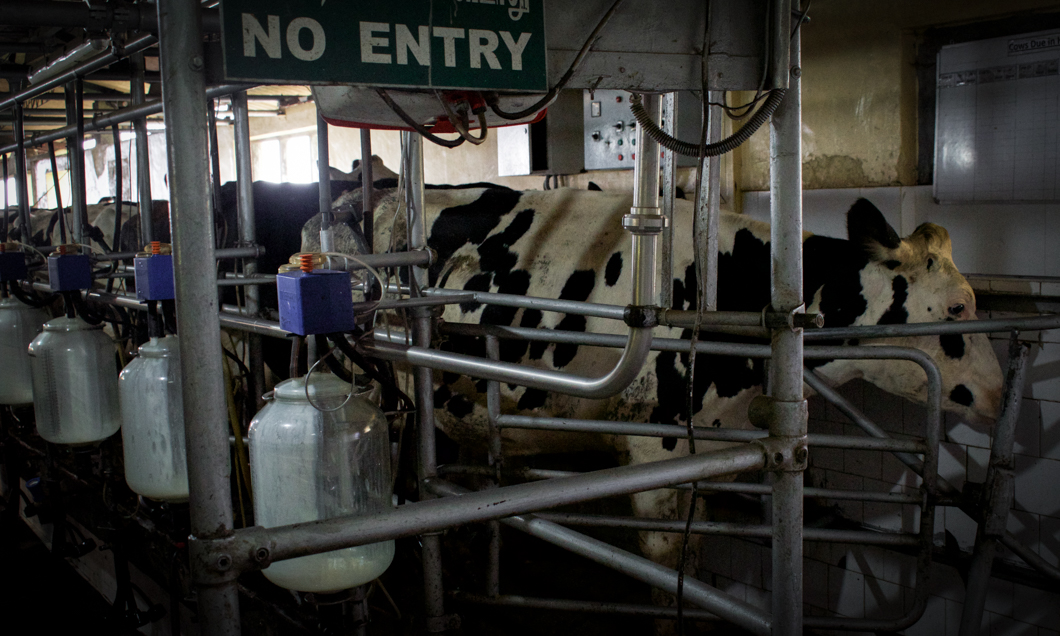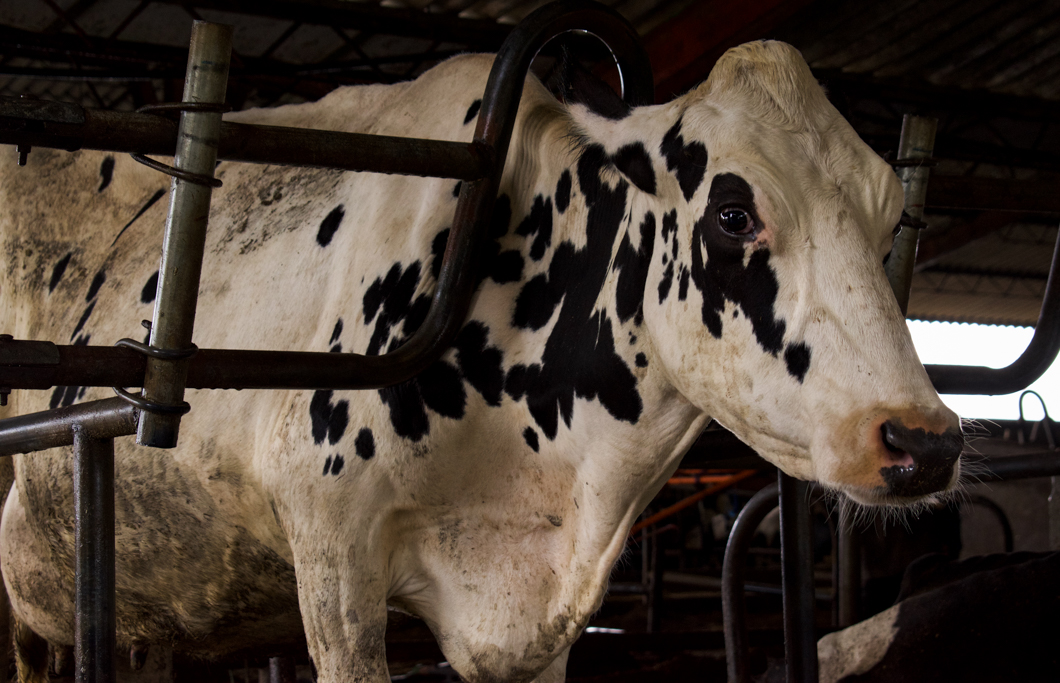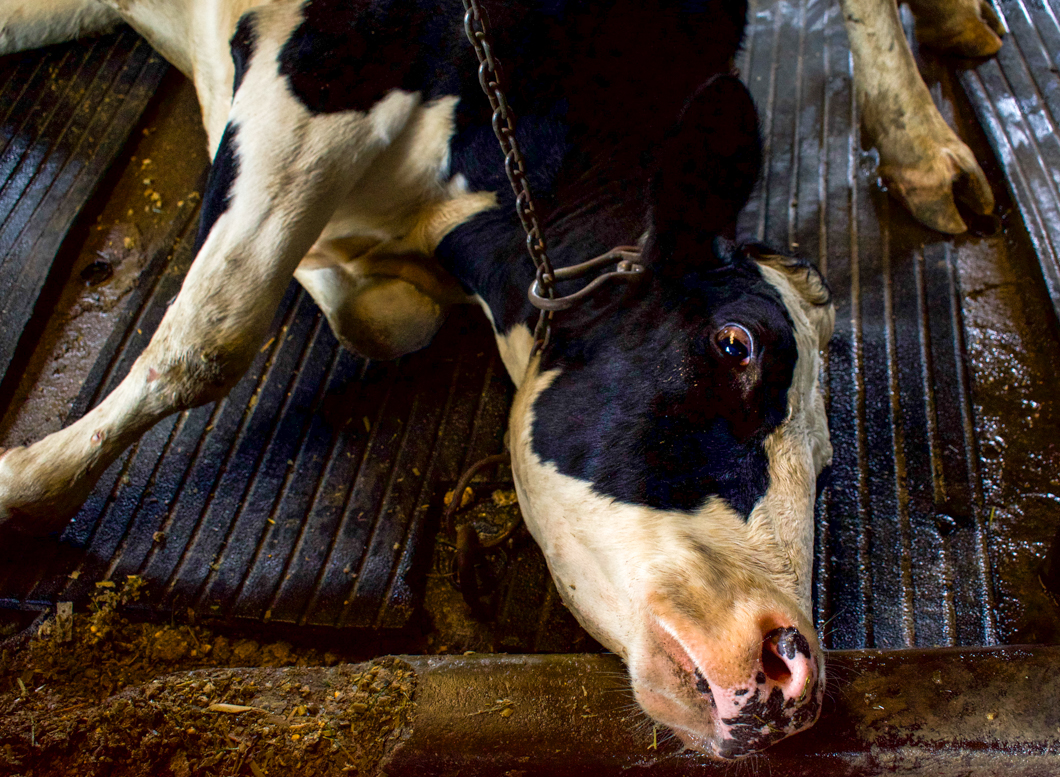 1
2
3
4
5
6
7
8
9
10
11
12
13
14
15
16
17