Egg Industry
All around the world, animals are intensively raised for meat, eggs, and dairy. Chickens farmed for their eggs often spend their whole lives crammed into tiny cages, with no space to even spread their wings. Since males are worthless to the egg industry, they are either suffocated or ground up in large industrial macerators. The global egg industry destroys six billion newborn male chicks every year.
Credit: Moving Animals. If possible, tag us on Facebook or Instagram so that we can see your work!
Click an image to enlarge, then hover over to read the caption. To download an image, simply right-click and choose "Save As".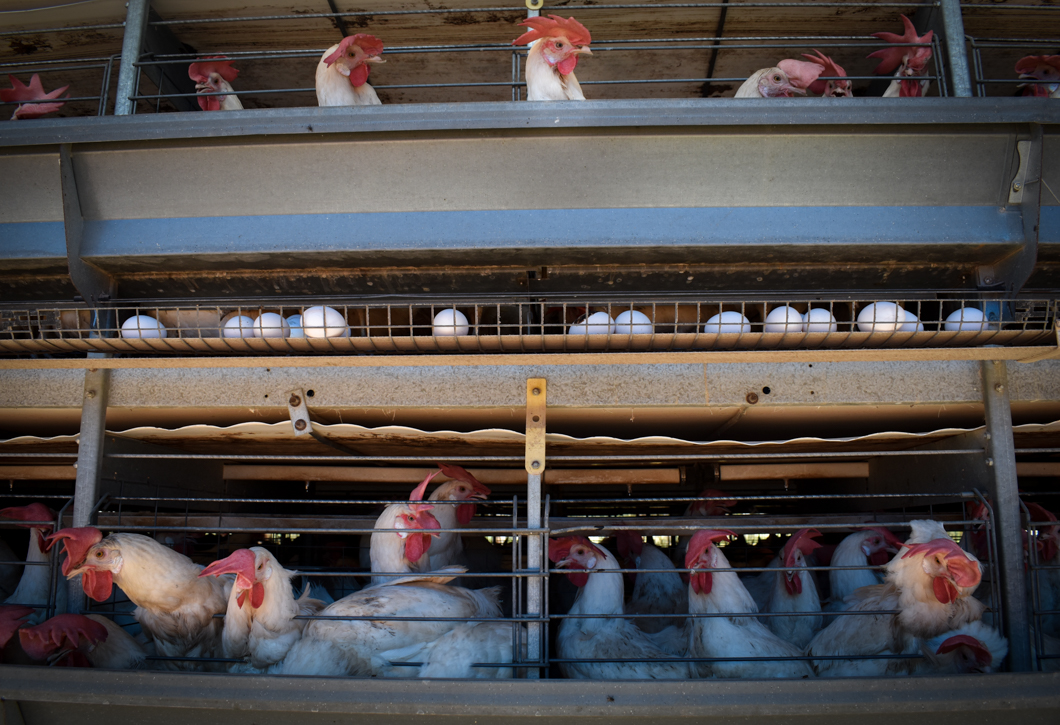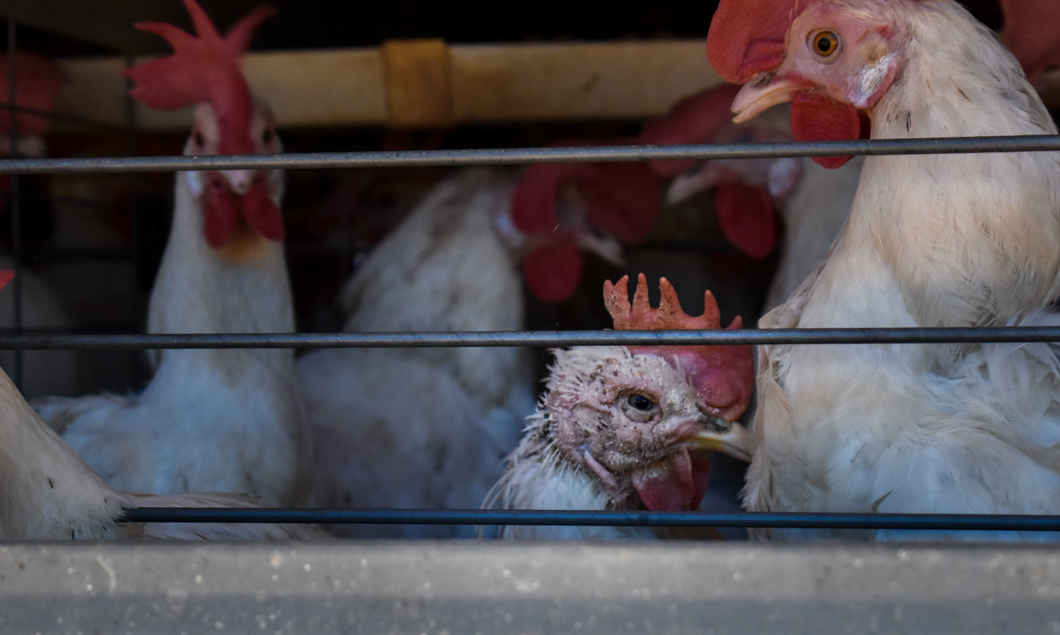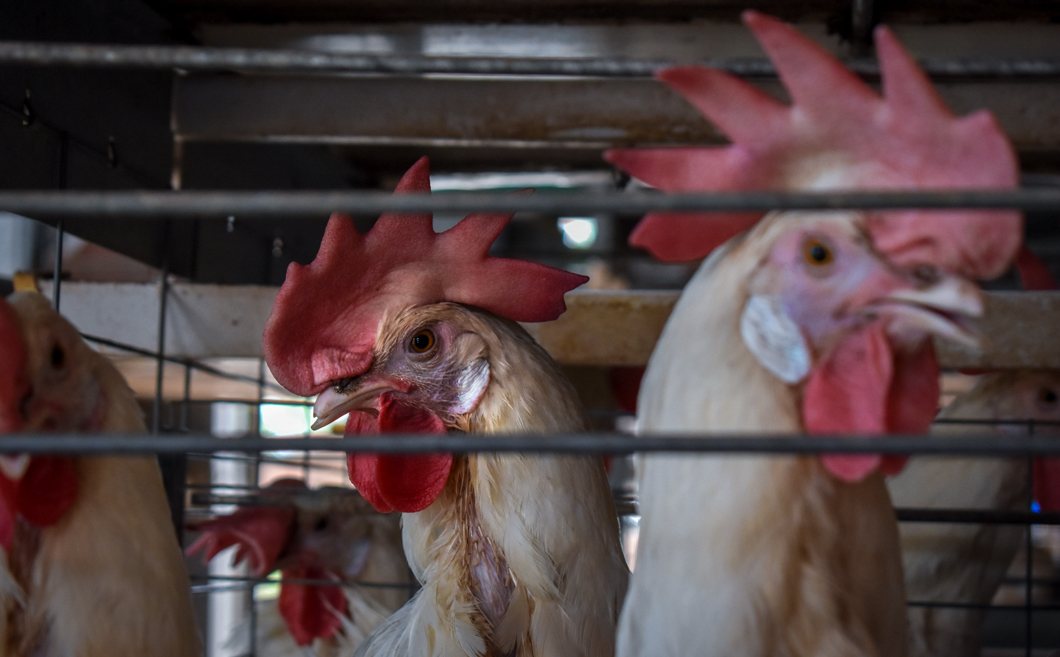 1
2
3
4
5
6
7
8
9
10
11
12
13
14
15
16
17
18
19
20
21
22
23
24
25
26
27
28